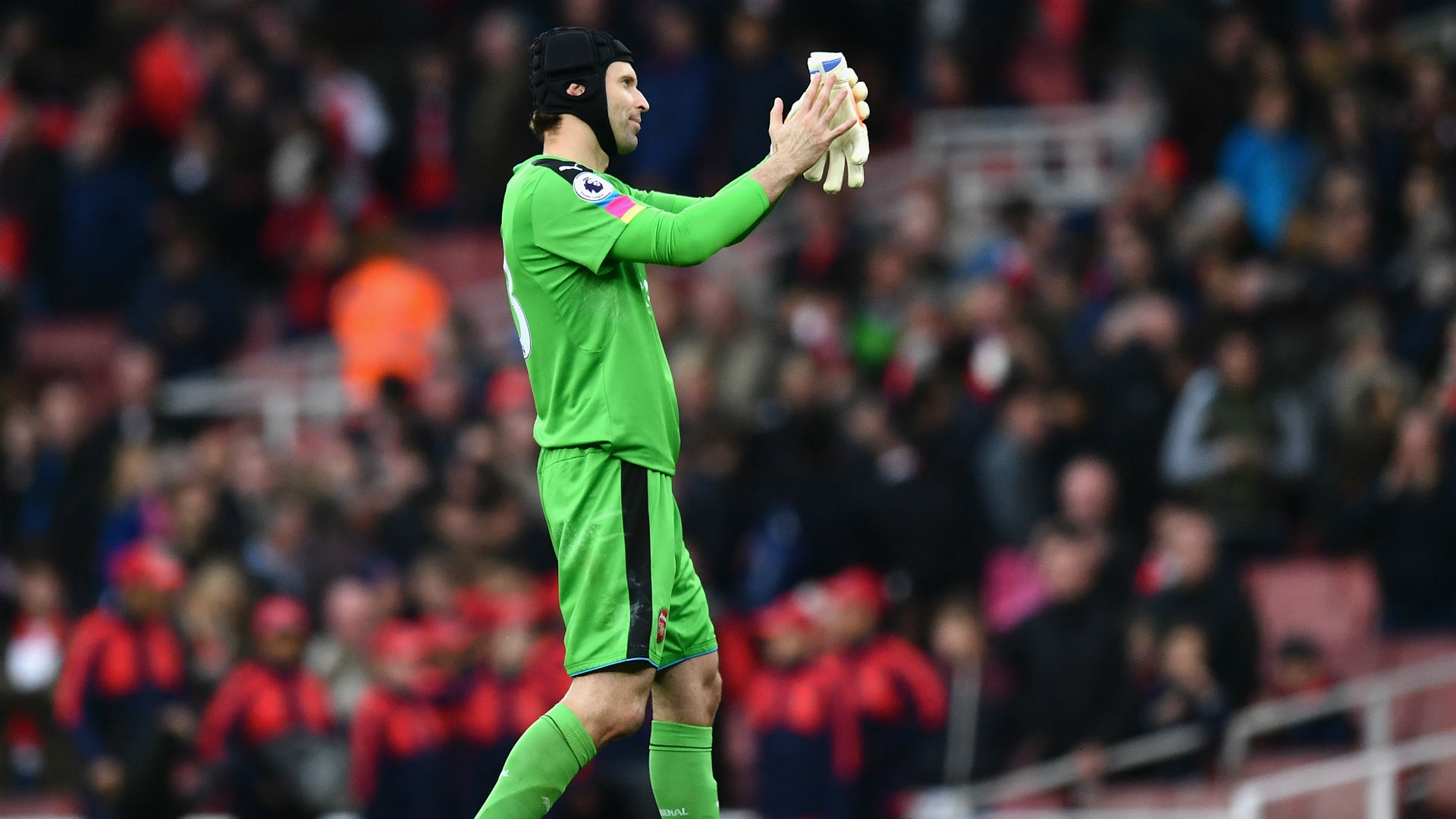 They dominated, but didn't create much to trouble Boro.
The first half saw lots of Arsenal possession but little end product. A Sanchez free-kick was the only time Valdes had to make a save. Most of the time the Gunners squandered possession on the edge of the area.
Boro, on the other hand, produced the best chances of the half. Traore nicked the ball off a sloppy Koscielny and forced a fine save at his feet from Cech, who managed to save Negredo's follow up.
Ramirez saw a free-kick hit the crossbar and minutes later he had a golden chance to score a header at the far post, but Cech managed to get across and deny him the goal.
Arsenal were better in the second half, but they still had trouble generating chances and Boro were still able to create better chances. Alexis had Arsenal's best chance, but Valdes made the save.
Cech had to bail the Gunners out again, making a fine save from Traore. Koscielny managed to make a last minute tackle to deny Negredo
The Gunners missed out on a good chance to put some distance between themselves and Spurs, who dropped two points as well.
Player Ratings:
Cech 9: Our man of the match, who made a number of key saves which prevented Boro heading north with three points. He made a great save off Ramirez's header and two fine saves off Traore.
Bellerin 6 : Sloppy first half. Allowed Traore to whip in a cross and held back Ramirez after being beaten. He had a few good moments going forward, but at times he ran out of ideas or overhit crosses.
Mustafi 5: Some loose passes in the first half and then he landed awkwardly and hurt his ankle. Another poor pass led to him committing a blatant foul and getting a yellow card.
Koscielny 6: Lucky that Cech bailed him out when his casual play allowed Traore to nick the ball from him. He did make an outstanding tackle on Negredo near the end of the match.
Monreal 5: He had trouble dealing with Traore on several occasions. Nacho also has trouble crossing the ball these days. Two or three times he couldn't pull the ball across to the middle. Kieran Gibbs back in the starting lineup might be a reality if this continues.
Coquelin 6: Broke up play effectively, but he is unable to offer anything to our offence. He constantly had the ball, but like a Denilson, he moved it from side to side. At least Xhaka has a shot.
Elneny 6: Like Coquelin, his stats will be good, but he offered little coming forward. He had one good shot at goal, but it was wide. Will be disappointed he couldn't make a better impression while Cazorla was out.
Ozil 6: He also couldn't unlock the Boro defence. Was caught offside a couple of times as he's on the lookout for goals these days.
Walcott 7: Didn't see enough of the ball, but for the most part his contributions were quite positive. He made a couple of good crosses and a couple of poor ones.
Sanchez 7: He had our best chance of the game and he looked dangerous taking free-kicks, although he didn't score. Lobbed the ball across goal, but just missed Koscielny. He overhit a number of crossfield passes and on several occasions he slowed down counterattacks by dribbling around defenders.
Iwobi 5: Was unable to find the space he normally thrives in, the space between the defence and the midfield. Most of his moves came to naught.
Substitutes:
Perez 6: A decent cameo, but probably should've come on earlier.
Oxlade-Chamberlain n/a: Came on too late. Should have tried dribbling with pace at the defence more. The one time he did he had a shot, which reached an offside Ozil.