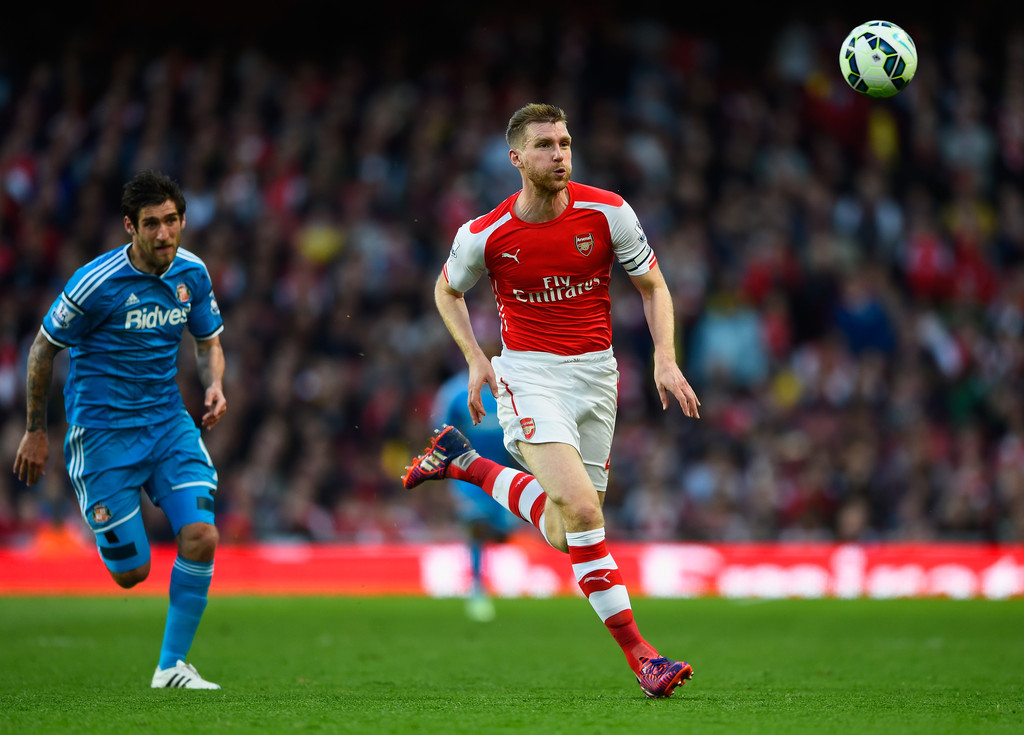 Arsenal have now failed to score three games in a row.
Sunderland managed to create three or four chances in the second half as Arsenal left gaps, but David Ospina made several good saves.
To recite a litany of who missed chances for the Gunners would be exhaustive. Something is missing from this squad, which seems to lack someone to pry open a defence right now.
Player Ratings:
Ospina 8. Man of the match. He never made a world class save, but he made a number of key stops in the second half, particularly against Fletcher.
Bellerin 7. A good game. Made several great crosses, particularly in the first half. Would have liked to see him cut inside and shoot.
Mertesacker 7. Comfortable most of the match, but was beaten by Fletcher on the break in the second half.
Koscielny 8. A number of solid interceptions and tackles. One cross did strike his upper arm, but the ref didn't call it.
Gibbs 7. A solid game for Gibbs who attacked effectively. Had a header saved by Pantilimon.
Ramsey 6. Surprisingly didn't have a great scoring chance in the game. Did make a great pass to Walcott to set up a fine chance. He didn't look creative tonight.
Wilshere 7. Had a number of chances in the first half. He had a good chance to score but he had no confidence in his right foot and he tried to beat the goalkeeper and failed. He hit another good chance over the bar. He moved forward effectively, but his passing couldn't unlock the defence.
Ozil 7. He looked fatigued at the end after he failed to make the difference you'd expect from him. He had several chances to score in the first half … a volley he punted over the bar being the best one. At times in the second half he seemed reluctant to pull the trigger.
Cazorla 6. Worked hard but he too failed to deliver. Most of his shots are now charged down and opponents sense when he wants to shoots.
Giroud 7. Not many chances. He should have scored from a fancy flick, but Pantilimon made a great save. He had several half chances as well … a cross glanced on the crossbar.
Sanchez 7. He too worked hard but had few good opportunities. Sunderland charged down some of his shots and kept him to the outside.
Substitutes:
Walcott 8. He had several good chances. One shot produced a fine save from Pantilimon. Another occasion he shot wide of Pantilimon and the goal.
Rosicky 7. A good outing. He too shot wide of Pantilimon when he had a chance late in the match.