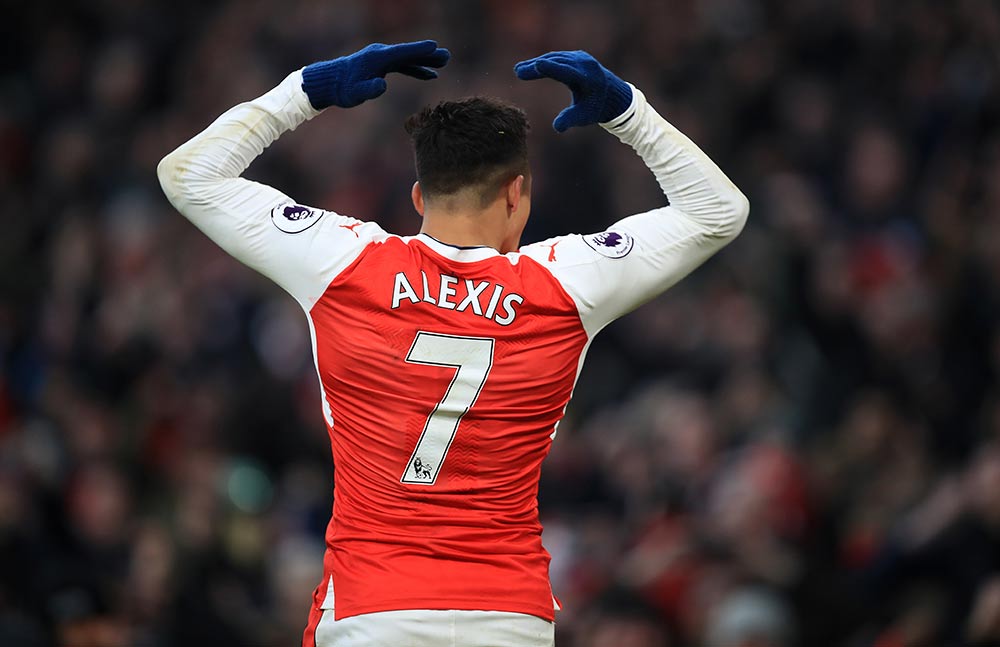 GOALS: Mustafi (69), Sanchez (97) penalty. Burnley: Gray (90) penalty.

MAN OF THE MATCH: Alexis Sanchez. Ozil had been the best player on the pitch, but Sanchez scored the pressure penalty in extra-time.
THE WEAK LINK: Granit Xhaka and his impulsiveness.
THE REFEREE: Jonathan Moss 6. I felt he was having a good game until he denied Mustafi a penalty. The red card on Xhaka was a little harsh, given the fourth replay I saw. The penalty on Coquelin was correct and the penalty decision against Burnley at the end was correct, although he cannot be blamed if the linesman didn't catch the offside. Side official Anthony Taylor's 7 minutes turned out to be a godsend, although Wenger was not happy at the time he posted them. Wenger will be disciplined for his slight shove on Taylor in the tunnel.
THE MANAGER: 7. I thought the lineup was good and the substitutions were appropriate.
OVERALL TEAM RATING: 7. Arsenal generally played well, but probably didn't create enough golden opportunities to score. They fought hard to preserve their lead, gave it up, but showed some bottle to come back and win the way they did. Their confidence will be charged up following this win.
VERDICT: A massive win, given the other contenders slipping up this weekend. Dropping two points would have put the chances of winning the title in serious jeopardy.
PLAYER RATINGS:
Cech 7.: He bravely dived at the feet of Gray to prevent a breakaway goal from Burnley just before the break. He made a couple of easier saves during the match and was unable to save the penalty (as usual).
Gabriel 6. He gets into very nice offensive positions, but the others are a little reluctant to pass to him. Defensively he played well during the match.
Mustafi 7: Only one poor pass today, so he's getting back into the groove. He also made a couple of decent through passes upfield. He scored a nice goal from the Ozil corner kick.
Koscielny 7: Won the critical injury time penalty. Burnley will be sick to their stomachs in future seeing him trot forward for a corner kick (given his injury time winning goal last fall). Was limping a little, which will be a concern for the future.
Monreal 7: He had a good match and combined well with Alexis. Could have crossed a little better at times.
Xhaka 5: Was very good at moving the ball forward and distributing it as needed. However, his challenge was rash (following a poor pass he'd made) and leaving your feet to make a challenge is not tolerated. His coming suspension will hamper the team in key upcoming games (particularly the Chelsea match).
Ramsey 7: He is looking more comfortable in the lineup than he has for a long time. He put in a lot of work on both ends of the field.
Ozil 8: He made a number of deep runs that made him a concern for the Burnley defence. He also had several chances that he never really connected with. He assisted on Mustafi's goal.
Iwobi 7: In the first half he was not that effective, but he started to make a number of excellent runs in the second half. Was sacrificed after Xhaka departed.
Giroud 6: Very little service and no real opportunities to score. His day was summed up by a fast break he broke up by clumsily getting the ball caught in his feet.
Sanchez 8: He always looked dangerous and was never shy about trying something audacious. He missed a good chance in the first half when he shot wide of the upright. He had a couple of other chances, but either hit over the bar or the goalkeeper saved them. I was nervous watching his penalty kick (especially remembering his last one), but his chipped it Panenka style into the net.
Substitutes:

Coquelin 6: Guilty of conceding the penalty, which he carelessly gave away. He didn't see the Burnley player, everything happened so fast, and the Burnley player made a meal of it. That said, he had a good chance to score at the other end with a well hit volley that was saved.
Welbeck 6: Almost had a breakaway, but his control deserted him and the chance disappeared.
Bellerin 6: He played well in the few minutes he was out there and his speed made a difference a couple of times.