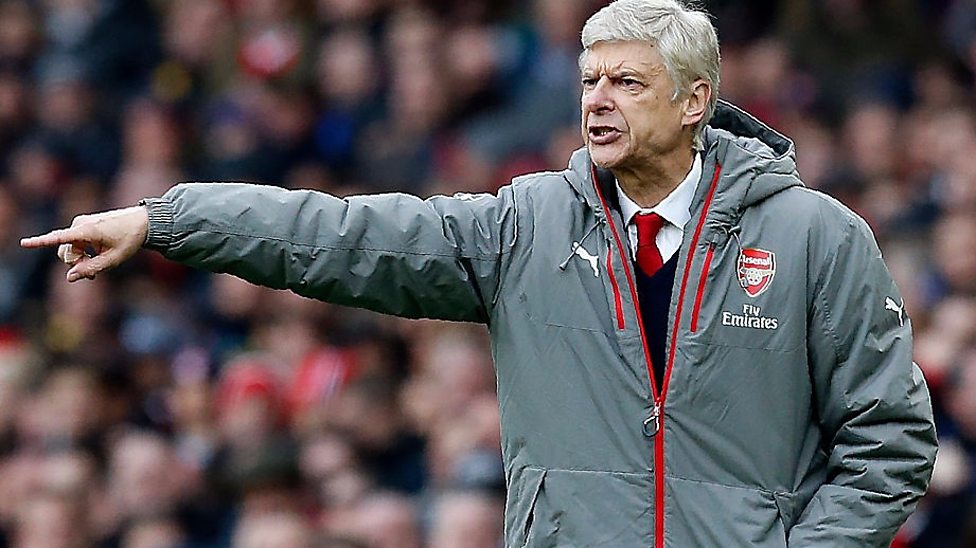 Earlier in the week, former Gunners striker Wright claimed that in a conversation with his former boss, Wenger admitted that his time at the club was 'coming to an end' but the Frenchman insisted he had been misinterpreted.
"I don't know what Ian Wright said," Wenger said

"Mark [Gonnella, Communications Director] was with me as well on Thursday

It was questions and answers

I could be tired because I get up early in the morning and I finish late at night, so I am tired, yes

But I didn't give any indication about my future.
"It was a question and answer with members of the Diamond Club

That's in the evening so there were many people there

We had a little dinner before but it was not the two of us

There were four or five."
Arsenal saw off Hull with two goals from Alexis Sanchez - with the first going in off his hand before he scored a stoppage-time penalty, giving Arsenal a much-needed win after back-to-back defeats.
But the win was filled controversy, from Sanchez's opener to a yellow card for Kieran Gibbs which could easily have been red after he fouled Lazar Markovic when the Hull winger appeared to be through on goal


Wenger admitted his side rode their luck but said they needed the three points to regain their confidence ahead of their crunch Champions League tie at Bayern Munich next week


Hull defender Andy Robertson told Sky Sports after the match that Clatternburg had apologised to the Tigers at half-time for allowing Sanchez's opening goal to stand, but Wenger said he did not have a clear view of the incident


"Honestly, I don't know," he said

"I am responsible for many things but not for the referee's decisions so I feel sorry for Hull but I feel that we had to cope recently with some decisions and you did not ask me these questions


"So I am sorry

I want the right decisions to be made

There are some other goals like at Manchester City, that nobody said was offside.
"Of course (we rode our luck)

When you lose two games on the trot at Arsenal you face a good storm

There is only one answer: to win the next game or you face even more

I'm at Arsenal for 20 years, I know that

When you will look one day if I lost three Premier League games on the trot, you will be surprised."
The win saw Arsenal close the gap on leaders Chelsea to nine points with the Blues travelling to Burnley on Sunday

Wenger insisted his team will fight until the end and said he is not focused on what their rivals are doing.
"Look, I said yesterday that we have to fight no matter what the gap is," he said

"At first, to find some confidence because when you lose two games that's what you fight for so for us it was just important to win today."
Tigers boss Marco Silva was unhappy with the referee, both for Sanchez's goal and Gibbs' yellow card


"Of course I am not happy and I think we didn't deserve this result," the Portuguese said


"Some of the decisions, the important decisions are not good for us today

About the game, Arsenal started well, started better than our team

But the story is that they scored with an illegal goal."
Source : PA
Source: PA