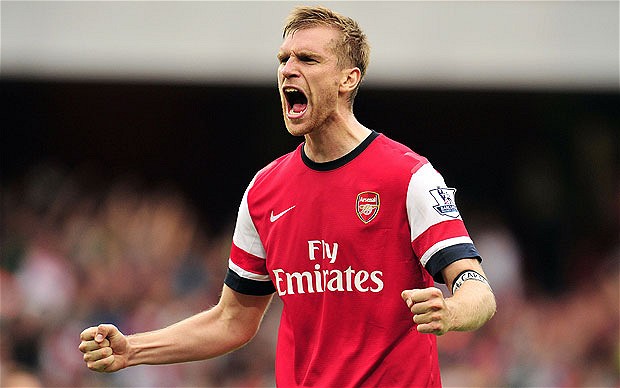 The BFG hasn't started a game this season due to injury, and this being Arsenal we haven't a clue when he'll be available to even start training never mind start a game.
The arrival of Shkodran Mustafi will no doubt be playing on his mind - his compatriot is forging a useful partnership with Laurent Koscielny, and it's hard to see how Per will dislodge him from the team.
A strange situation for the club captain to find himself in, but then again he was a strange choice for captain in the first place.
He says:
"I know that I need to allow myself time. The more time I allow my knee, the longer I'll be able to play football. I can increase the workload already and I am no longer in pain.
"I believe that I can reach a level again on which I am important for the team. I have the feeling that this is not the end.
"I look at the perspectives for me and my family, and I think that I'll intensify those thoughts from January on.
"That's also the time when you can listen to other things [offers] when your contract is expiring."
Whether the club will offer him a new contract or not is unclear, but whatever the outcome we wish him well. It's quite possible that we might not see him in an Arsenal shirt again.