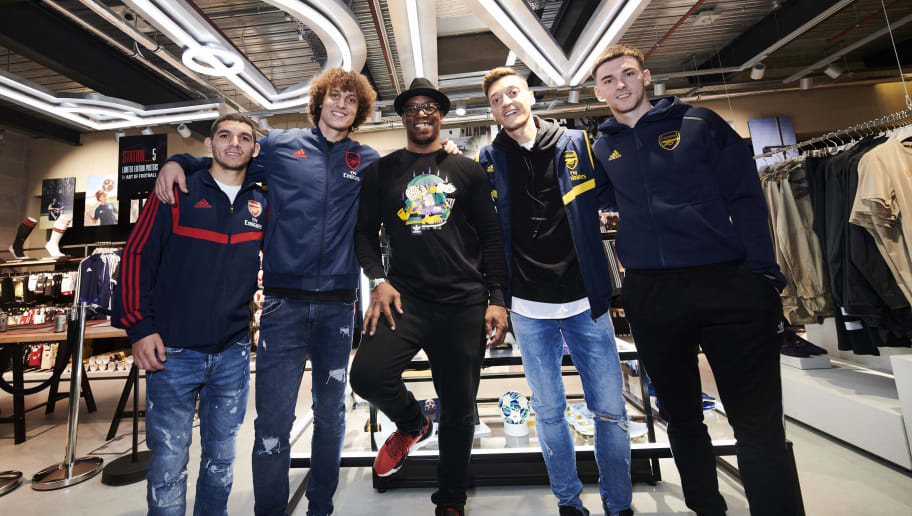 ​Arsenal defender David Luiz has revealed that he has plans to move into coaching when an illustrious playing career that has seen him win league titles in three countries comes to an end.
Luiz, who has also won the Champions League and played more than 50 times for Brazil, celebrated his 32nd birthday earlier this year. But while he is keen to be a success at Arsenal following a summer transfer, he is clear in his vision that he wants coaching to come next.
"When I finish football as a player, I want to be a coach," he told 90min.
"To be a coach, one day, you have to prepare yourself," he added. "[But] at the moment, I feel very good, especially with my physical condition when a few years ago it was not the best.
"I still love football and want to play as much as a I can, especially at a high level. After that, if I am not at a high level, or I don't love to play, or I cannot anymore, then I will decide on other things."
Arsenal made their move for ​Luiz once he had decided the time was right to leave Chelsea. Before he does hang up his boots for good, he is grateful to still be playing for a club at the top level and is determined to pay back the Gunners' faith with silverware.
"At the moment, I have signed for another big club in my career, so I have the ambition to win with this club. I want to make ​Arsenal win titles again. I have my contract with Arsenal and I'm going to do everything [I can]," the Brazilian explained.
But what is also clear as Luiz speaks is his relaxed approach to life and ensuring his happiness and the happiness of those around him is preserved. Therefore, while he wants to be a coach, he is content to adapt to new situations if his vision cannot become reality for whatever reason.
"I have my idea, today. But I also want to become a dad, I want to have my family. If you have a kid that depends on you, they need you every day. Things can happen in life.
"So, I have, today, my vision to go in this direction. If things in life happen and it was to change, then I'll adapt for that. There's no rush.
"I have to be thankful to God because I have health. Then after that, the opportunity to do what I love. I'm still doing that because I still love football. I have the opportunity to have an amazing family, to have friends. I have the opportunity to be in one of the very best cities in the world.
"I always aim to be happy. Sometimes, it is up to us to understand that and to say, 'wait'. Okay, I have some little problems, but everybody has. To be rich in this life is to be happy."
David Luiz was speaking at the adidas x Arsenal MakersLab event. For more details on the adidas flagship store events visit https://www.adidas.co.uk/ldn.
---
For more from Jamie Spencer, follow him on Twitter and Facebook!
Source :
90min