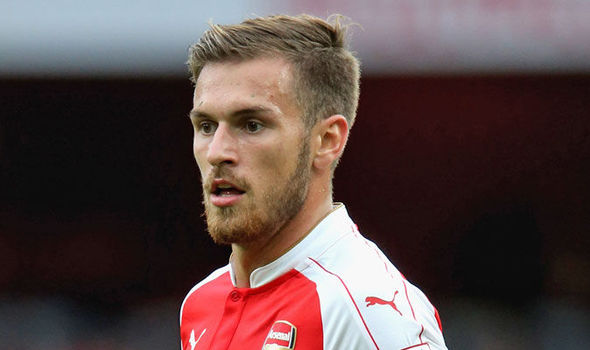 Ramsey and Giroud basically.
Ramsey hasn't played since the first game of the season, and is still unavailable says Wenger:
"Ramsey will not be available. I'm disappointed because he has worked very hard and he had a few little setbacks that forced us to be cautious with him.
"He's on the last stage, he's building up his fitness. Next week will come too early for him. We have decided that we will give him a complete preseason now, even if he misses more games. Giroud will be the same. We have to build his fitness up again."
"It's a bit of a vicious circle. He had a little setback, so we rested him. The longer that lasts, the more time you have to dedicate to build up his fitness again because he has been out for four weeks. Then you have to basically create a new three-week preparation to get him up to the level he was at before the injury. It's more the time it takes to rebuild his fitness. We have decided that we'll give him a complete pre-season, even if he misses one or two more games."
Will we miss him? - it seems not at the moment.
And on Giroud:
"Giroud will be a little bit the same because he has been out now, he has still not been on the pitches. I think he starts to have a jog again today for the first time so he has been interrupted a lot in his preparation. We have to build his fitness up again."
Swansea have a new manager in Bob Bradley, so they'll be no pushover. Their players will be out to impress on their first game under the new guy.
Basically we need three more points - simple as that.