Current title holder's, Leicester City dropped three points to recently promoted Hull City, 2-1 compliments of a laser from Scottish International, Robert Snodgrass and the campaign's first bicycle. Everton had to settle for a 1-1 draw against Tottenham and Manchester City managed to salvage all three points against Sunderland, 2-1 despite an uninspired effort from the Citizens in Guardiola's first match in charge.
As the Arsenal prepare for their season opener with Liverpool the baseless transfer rumors continue to swirl with hackneyed links such as Lacazette, Mustafi, and Mahrez to fresh targets including Juventus Defensive midfielder Marcus Lemina, Sunderland striker Jermaine Defoe, and the re-emergence of Carlos Bacca of AC Milan as a potential future gunner.
In my opinion we should be moving on from the Lacazette saga as a fan base. Lyon obviously doesn't want to sell; we are unwilling to meet the clubs ridiculous financial demand for the player, and to be perfectly honest I don't think he is good enough to supplant Giroud. Does anyone remember Gervinho?
The Mustafi situation has just grown tiresome. Valencia are willing to do business for the player and still we feel the need to low ball them for a player who is being offered at fair market value. The Premier League season is 38 games long and can be won and lost on and off the pitch at any time over a ten-month period. Suppose we draw with LFC this weekend due to a mistake from Bielik or Holding, a mistake that an experienced center half would not make and we lose the season in May by one solitary point due to our desire to save a couple of nickels insuring the player would not be able to appear in our season opener. Food for thought.
Mahrez looked out of sorts today, unfocused and disinterested. There is a great deal of conjecture surrounding Mahrez's intentions for the upcoming season. It seems as if he is torn between advancing his career and station as a world-class footballer and remaining loyal to the club and the manager who have helped him achieve his status in the game today. In my opinion, I feel Ranieri is overstepping his bounds, going out of his way to guilt the young Algerian into staying at Leicester. Time waits for no man and true opportunity knocks only a few times during everyone's life. A move to Arsenal represents true accomplishment and elevation to a wonderful footballer that a few years ago were sold for 250,000 pounds. It is time for Mahrez to decide what he wants. If he wants the move and Ranieri continues to turn a blind eye to its possibility put in a transfer request and lets get it over with. If he wishes to go the Vardy route and remain loyal to a club who has already achieved everything it is going to then let Arsenal know that so that we may be able to find another player capable of helping us in our upcoming campaign.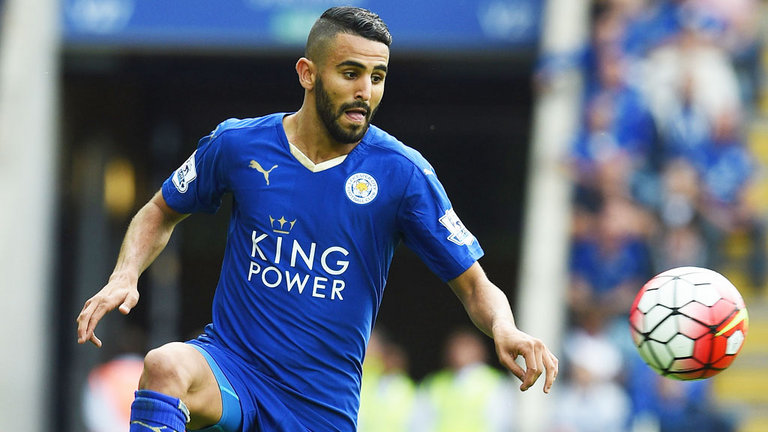 The new rumors are not even worth writing about. Lemina plays for Juventus, who we rarely ever do business with and plays a position that is saturated in our squad Le Coq, Elneny, Xhaka, and even young Bielik make a defensive midfielder signing impossibility at this juncture. We will never sign or even show interest in signing Defoe at his age, and Bacca is simply not good enough for Arsenal.
I'm still hoping for Mustafi, and one more defender of value, ala Fabian Schar. These two players would stabilize our backline in the short term and provide great depth following the return of the BFG and Paulista. I believe Mahrez is a bit too soft and will allow Ranieri into bullying and guilting him into remaining at Leicester so I hold out very little hope for a new winger, although in truth I feel it's a position we are going to get great production from this year between the OX, Theo, Joel, Sanchez, Iwobi and perhaps even Gnabry who has been making the Gunner faithful proud lighting up football matches all over Rio de Janiero.
Before I close I would be remiss if I did not touch on the never-ending striker conundrum. We have already missed out on Gonzalo Higuain, Jamie Vardy, Alexandre Lacazette and Wissam Ben Yedder, and seem to have little interest in Christian Benteke, Romelu Lukaku, and Javier Hernandez. However, the last name that has been thrown out as an option, Wilfried Bony has some real possibility. After an initial prolific period of goal scoring with Swansea City after his transfer from FC Utrecht in the Dutch Eredivisie the Ivorian hit a wall upon his transfer to Manchester City in January of 2015. The Blue Manc style of play did not suit Bony's unique skill set. During his early days with SCFC Bony easily supplanted Michu and blended seamlessly into a tika taka style of football similar to the intricate passing schemes employed by the Gunners. He possesses excellent aerial prowess, adept footwork, overpowering physical strength, and a knack for creating a goal out of nothing. I feel that signing Bony would be an excellent bit of business and nowhere near the panic buy that many pundits are claiming.
That being said, I'm still an eternally hopeful gooner despite my cynicism. I believe that we have a team of enormous quality and character capable of competing for the Premier League title. I just wish the club felt the same way about its fan base. In spite of the absence of several key players tomorrow, I think we have too much for Liverpool to the tune of 3-1 led by a Walcott brace. Let it begin. COYG