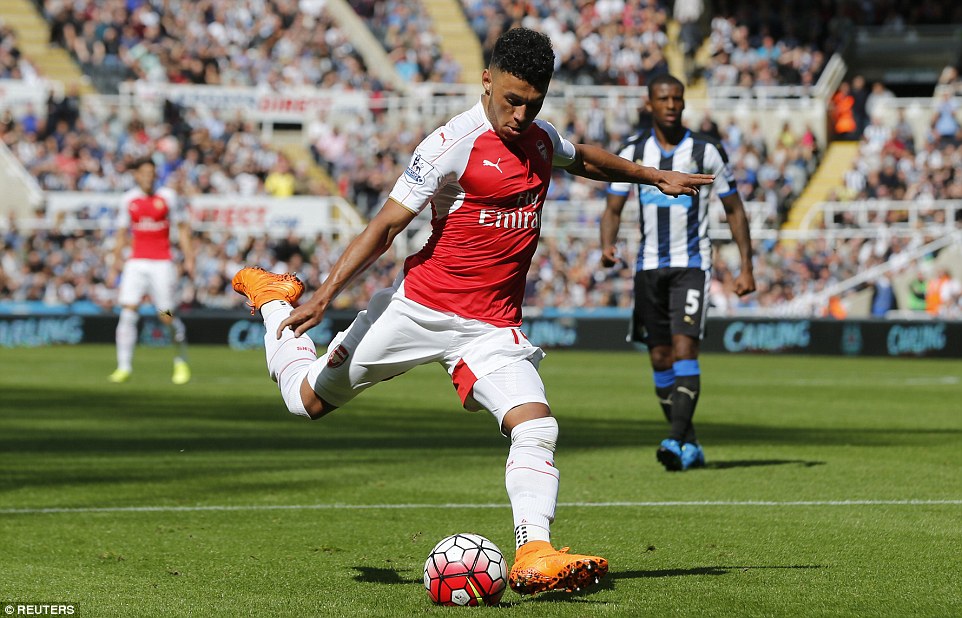 Too often the Gunners passed too slowly or lacked creativity and the questions about the squad will persist.
Newcastle started the game aggressively, but were quickly punished by the referee as he branded the yellow card twice.
Alexander Mitrovic received a straight red card for his aggressive challenge on Coquelin and from that point Newcastle's day became more challenging.
Arsenal dominated the first half, yet created few great chances. Theo Walcott had two chances, the second of which he should have scored, following up on an Alexis drive.
Referee Andre Marriner also denied the Gunners a penalty, Bellerin being tripped in the penalty area.
Arsenal finally scored early in the second half, an Oxlade-Chamberlain drive was deflected by Coloccini past a stranded Tim Krul.
Alexis Sanchez and Olivier Giroud had several chances apiece, but the Gunners never really looked like scoring a second.
As for Newcastle, they never threatened the Arsenal goal once during the entire match.
Player Ratings:
Cech 6: Nothing to do. Nothing to worry about.
Bellerin 6: Unlucky not to get a penalty in the first half. Once or twice he had to use his pace to stop Newcastle attacks.
Gabriel 7: Good match for Gabriel. They won't all be as easy as this.
Koscielny 7: Confident and assured at the back.
Monreal 7: One decent shot in the second half. He perhaps could be criticized for not crossing more.
Coquelin 7: The target of much of Newcastle's aggressive play. He had a typical match, mopping up and putting Arsenal on the attack.
Cazorla 6: His set piece delivery was not that great and he looked out of ideas at times.
Ramsey 7: Another player who wasn't able to create much. He did have a couple of shots, but wasn't able to take advantage of playing in Ozil's spot.
Oxlade-Chamberlain 7: I felt he was trying to force things, but he had his good moments as well. His shot was deflected in and he had a couple of good runs. He could have played more on the wing.
Walcott 5: An unconvincing match for Theo. He had two chances in the first half, but he couldn't put them away. For most of the match he was unable to get open and make something happen.
Sanchez 7: My man of the match. He created several chances for himself, but couldn't beat Krul. He was the only player you felt could change the game.
Substitutes:
Giroud 6: He had several chances in the twenty minutes he was on the pitch and he gave the Newcastle defence more to worry about than Walcott.
Arteta 5: Came in to mop up for the last ten minutes.