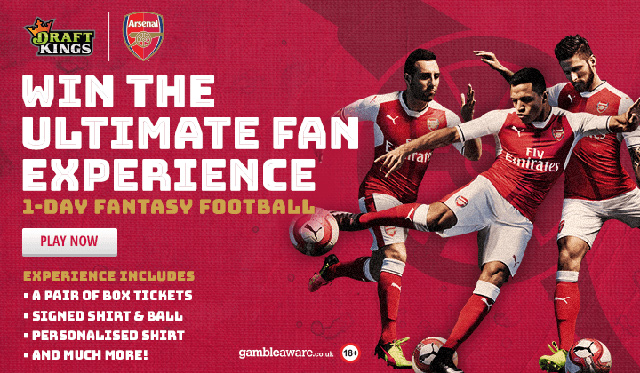 The winner gets a pair of tickets in a box for an Arsenal Premier League match as well as pitchside access before the game. DraftKings are also throwing in a signed Arsenal shirt, signed Arsenal football and a personalised Arsenal shirt.
To win the prize, Register for an account HERE, enter the £40,000 Kick-off Special and then pick an 8-man line-up (1 goalie, 2 defenders, 2 midfielder, 2 forwards and 1 utility player).
Come 3pm on Saturday, watch your team score points as the games are played and come that evening find out whether you have won within minutes.