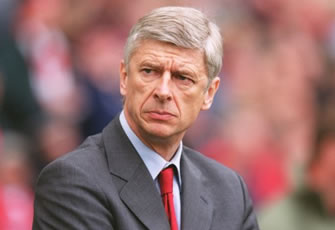 On Giroud...
"It was important because he was on the end of things and shows that, when a player comes of the bench of that quality, it can make a difference."
"He was on the bench for what reason? He has played many games. For the rest, he has come on and showed he can score goals when he comes on. Yes he needed a rest. Ozil was as well on the bench."
On Ozil..
"I hope that will encourage him. What I liked with him is that physically he looked regenerated, having more power in his runs.
"As well what I liked, he did a lot of dirty work for a player like him - that means he tracked back in the first half, especially on the counter-attack. He came back with long runs and, when he behaves like that, of course you have a better chance to win the game."
On the game...
"We had a quality performance from the first to the last minute against a good side."
"Everton started the second half well and had a good moment in the game where they had the chance with Barkley after, then we scored the second goal and then we controlled the game well."
"We are in the semi-final. Mathematically, I cannot deny that we are closer to a trophy, but practically it is a bit more difficult than that.
"Let us see who we have to play in the semi-final and do it again. It was important for us to win, to put us in a good mind on the psychological front."
"We can be inspired by our focus on the day, by our desire and go to Bayern with the same spirit. The statistics go against us when he go to Bayern, but let's make sure that the performance goes for us, then we have a chance."