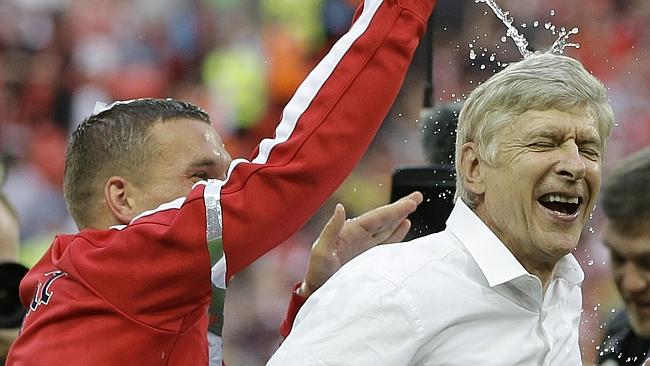 "We wanted to make history tonight and win the game, and we made history in both ways - how not to start a cup final and how to come back.
"I'm very happy for the players because I think it was a turning point in the lifetime of this team, and to know they can win in that way was very important today."
"Congratulations to Hull, they played fantastic for the whole game. We won it in the end but they played very well."
There is no bigger pleasure and happiness than when things looks lost, and you win it again.
"The only thing is that it shortens your life! But for all the rest there is no bigger happiness.
"We made a demonstration on how not to start a final, and also a demonstration on how to come back. I always said during the season that there is a special togetherness and a special spirit to the side and the players wanted so much to do well.
"I am very pleased, and very proud of them."