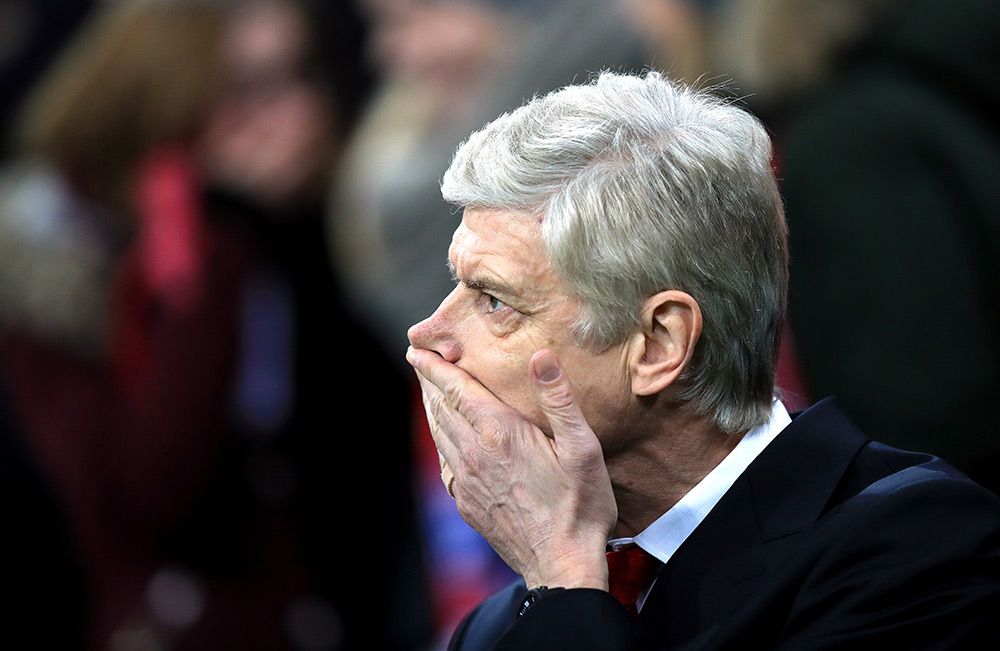 Arsene Wenger is a man under pressure following the Bayern thrashing... He should go.
The usual old lines were churned out tonight as once again we cling on to the FA Cup as our only chance of silverware. It'll take a miracle for us to turn this one round, and another miracle to overhaul Chelsea in the league.
After tonight's debacle, he had this to say:
"It is difficult to explain. I felt we had two good chances to score just before half time. I felt we were unlucky for the second goal the referee gave a corner for us at first. Then we concede the second goal and then the most important was that we lost Koscielny. We collapsed.
"Overall I must say they are a better team than us, they played very well in the second half and we dropped our level. We were a bit unlucky we dropped our level and they were better than us."
Frankly a large percentage of the fans are fed up of this - How much pressure will they bring to bear, and will the club take a blind bit of notice?
My guess 'a lot' and 'not a lot'.
Shocking times.