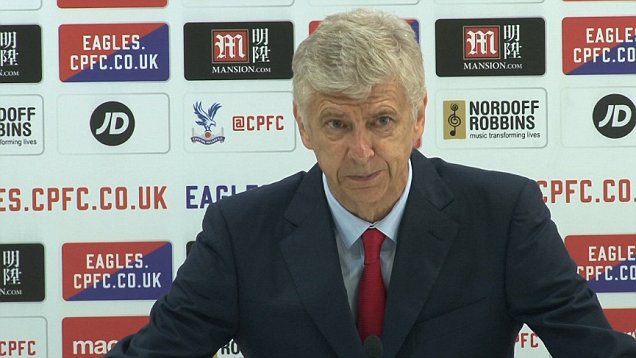 On Ozil:
"It is a pleasure to watch the quality of his passing and the intelligence of his passing. What I want from him is a few more goals this season. For the rest of the build-up in the game he was magnificent.
"He works harder than people think he does. He is not spectacular in his defending but he wants to do the job, he wants to help the team.
"What I liked in his game today was he made many runs without the ball behind the defenders which is a bit new as he likes to come with the ball but today he mixed up his game better."
On the match:
"This is a difficult place for everybody to come and to win. I'm sure they will beat many strong teams here and to get the three is already a little bit of a turning point in the Premier League for us. To lose today would have been a big blow mentally."
"We have shown our strong response and we have shown different aspects in our game that are vital in the Premier League."
On Coquelin:
"He didn't deserve a second yellow card. The pressure was on to get him sent off. He put his hands on his head because he thought it was not a free-kick, not because he thought he would be sent off.
"Every time he intervened, the crowd were behind it and put the pressure on the referee. I felt that it was 60 minutes played, I didn't want to take him off but I didn't have much room."