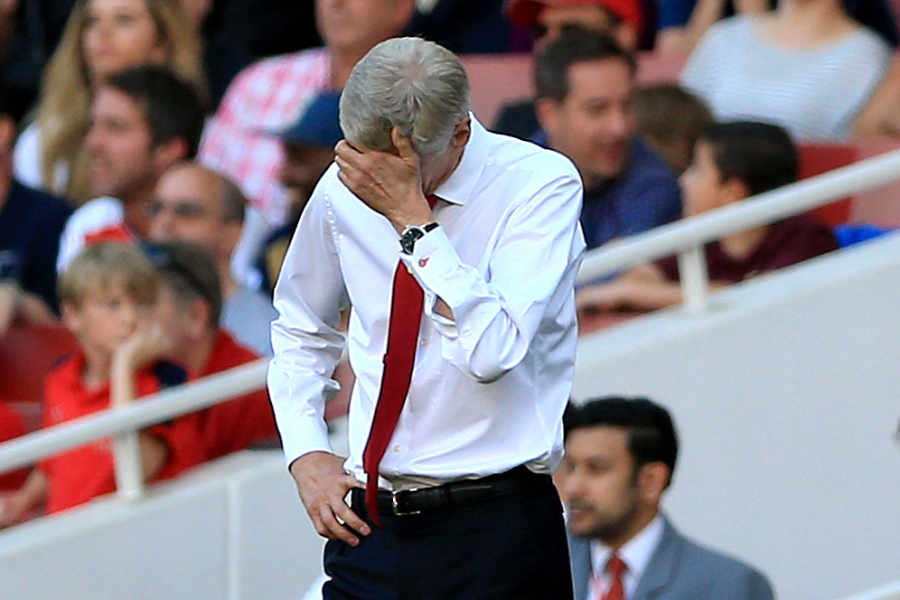 "Physically we are not ready."
"You are in a catch 22 situation with the Euros - do you give the players a rest and start the season without many of your players? Or do they play in this kind of game and get injured, like Ramsey today?
"We had many players that played very late in the Euros - Ramsey, Koscielny, Ozil, Giroud - they went to the semi-finals at least. We had four players who went very late."
"You could see that we dropped physically today. It was a game of contrast between two halves but I felt as well that mentally we kept going and we have been absolutely remarkable on that front.
"We have to be ready next week because we go to Leicester. But we'll see first what we can do with the players who are preparing at the moment and how many players are injured today - can they recover for next week? I don't know.
"But we are not stupid. We prepared well the players we have in but I think you have to consider we have been a bit unlucky as well.
"We have lost Mertesacker and Gabriel in preparation, and Koscielny is not fit. You have to sometimes accept that you cannot control absolutely everything, even if you try to be as intelligent as possible."
Wenger on any signings: "They need to make sense and be of quality." #AFC #Arsenal pic.twitter.com/wMZItIATB9

— AFCPressWatch© (@AFCPressWatch) August 14, 2016