Just over 12 months ago, Ryan Fraser was being tipped for a big-money move to a Premier League giant. The stocky Scotsman was posting career-best figures for goals and assists, while terrorising right-backs up and down the country with his explosive pace, wicked crossing and freakish strength.
Fast-forward to May 2020, and the winger is still occupying the Bournemouth left-flank, in the midst of a brutal relegation battle. One goal over the course of the 2019/20 season, coupled with only four assists, has seen the 26-year-old's stock fall slightly since last year, and the elite clubs are starting to look elsewhere for their summer transfer business.
There is one thing that gives Fraser the upper hand in securing a lucrative move away from the Vitality stadium though - he'll be a free agent this summer. And now that clubs are counting their pennies due to the league's suspension, the Bournemouth forward may have resurfaced on the top tier radar.
But while Tottenham Hotspur and Arsenal fight it out over the winger's signature, 90min takes a look at where Fraser should go, for the good of his career.
---
Stay at Bournemouth?
There's always the possibility in these situations that a player will have a change of heart and stay loyal to the club that initially gave him his breakout chance. That seems pretty unlikely in this case, however.
Bournemouth are a sinking ship, and given they are currently languishing in the bottom three of the Premier League, the Cherries are travelling in the opposite direction to which Fraser wants to go. If he was unsure about his decision to leave last summer, then this year's catastrophic demise will have only confirmed his suspicions that he must move on to bigger and better things.
Assessment - Run for the hills, Ryan!
---
Tottenham Hotspur There's just something about the possible combination of Fraser and Jose Mourinho which instinctively screams out 'future scapegoat.' The winger could have been an excellent fit for this Tottenham Hotspur side before the Portuguese boss' arrival, but his diminutive stature and free-spirited style of play doesn't fit with Mourinho's more pragmatic values.
Spurs will be hoping to strengthen their attacking alternatives in the summer - and Fraser would do just that - but with the likes of Lucas Moura and Steven Bergwijn in the side, the Scotland international may find his path to the first team somewhat blocked.
Assessment - If you love tough love, head to north London
---
Arsenal On the other side of north London stands a long-term admirer of the box-shaped Fraser. Arsenal have had their beady eyes on the Bournemouth winger for quite some time now, although their interest has cooled, having spent £70m on Nicolas Pepe last summer.
But a bargain is a bargain, and Fraser is the epitome of a win-win deal for the Gunners. Penny pinching is the name of the game for Mikel Arteta and co. this year, and if star striker Pierre-Emerick Aubameyang decides to end his time at the Emirates, then Fraser would be a welcome edition to the Arsenal fold.
Assessment - The hero Arsenal don't want, but the one they need
---
Crystal Palace Now this is an interesting one. Crystal Palace may not boast the glitz and glamour of a top tier club, but they have established themselves as part of the Premier League furniture in recent years. The Eagles are renowned for their dynamic and attacking football down the flanks, and some of the most exciting wingers in the league have blossomed and excelled at Selhurst Park.
One of those, Wilfried Zaha, looks equally likely to fly the nest this summer, and he will leave behind some mighty shoes to fill on the left side of that Palace attack. But if the Eagles use that money to invest in a centre-forward who can actually score goals (sorry, Christian Benteke), and snap up Fraser for free, then they could be ready to join the likes of Wolverhampton Wanderers in challenging for European football.
Assessment - King Zaha is dead, long live King Fraser
---
Newcastle United There's a new kid in town with a quid or two in his pocket, and his name is Newcastle United. The Magpies may finally get their wish of freeing themselves from the grasp of Mike Ashley, and their arriving billionaire owners will be hoping to upset the apple cart in the summer transfer window.
But while the underperforming Philippe Coutinho or the ageing Edinson Cavani are being linked with a move to St. James' Park, the understated signing of Fraser could be a better piece of business all-round. A free transfer means a bumper wage rise and a big signing on fee - where do I sign?
Assessment - Exciting, but Newcastle could still end up getting relegated after spending billions of pounds
---
Everton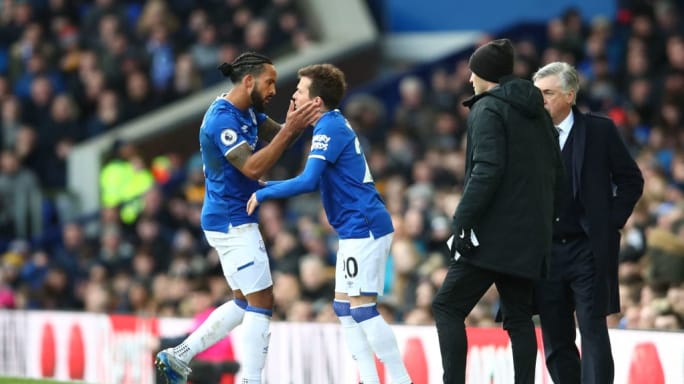 The Toffees do love a winger. Everton have spent a small fortune on wingers over the past few years, including the underwhelming Theo Walcott and Alex Iwobi. Arsenal must have worn a striped jumper and a hockey mask in those negotiations, because that was an absolute robbery.
So, if Carlo Ancelotti is able to miraculously shift tens of millions of pounds worth of wide players from his squad, Fraser would be a welcome replacement, and the Scotsman could finally scratch their itch and end their wing woes.
Assessment - Looks good on paper, but finding buyers for current flops is harder than it sounds
---
Leicester City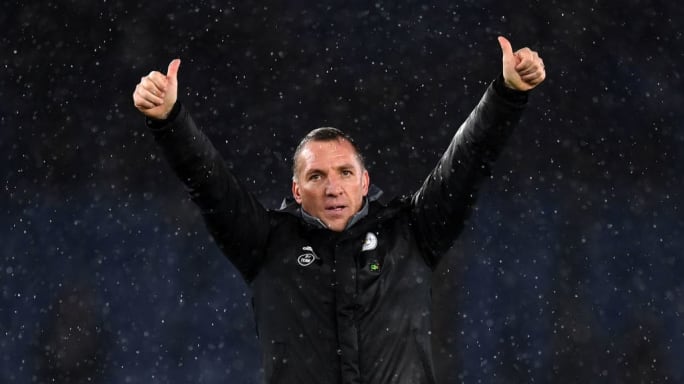 Who wouldn't want to work under the oracle Brendan Rodgers? Leicester City are one of the most exciting teams in the Premier League, and they look certain to secure Champions League football for the 2020/21 campaign.
The Foxes will need to add some depth and quality to their squad for their European adventure, and not only could Fraser deputise admirably, he could probably oust the inconsistent Ayoze Perez from the starting lineup all together. Pacy, great crossing and bags of energy, he's got all the makings of a future Fox.
Assessment - Match made in heaven
---
Source :
90min