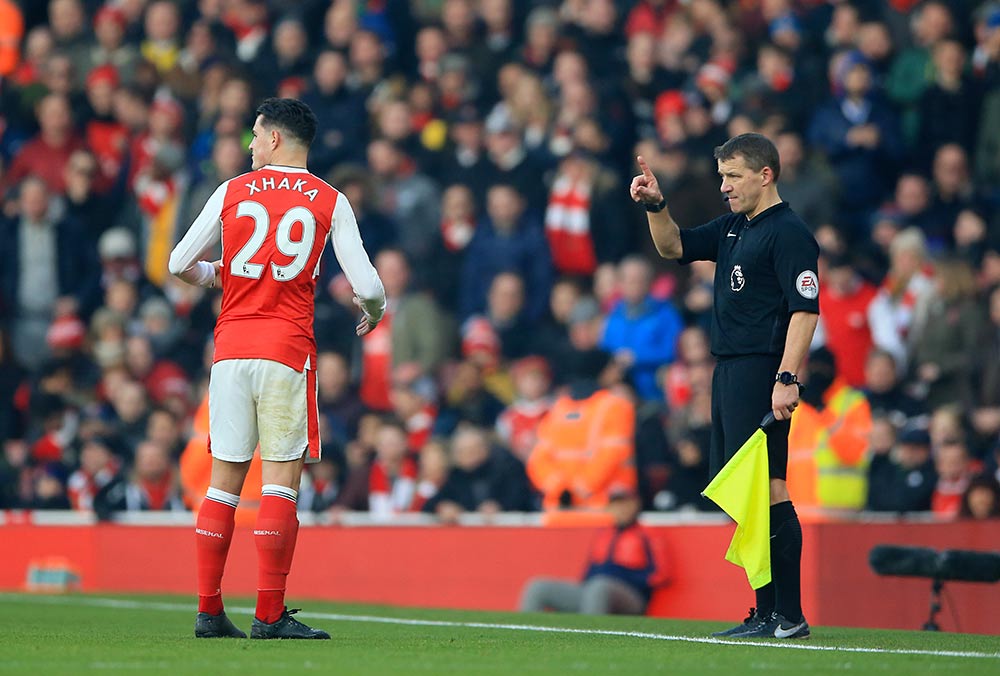 Arsene Wenger was clearly displeased to see Granit Xhaka sent off for the second time this season.
He was unusually critical after the game, appearing not to defend his player at all as is normal for him:
He said:
"He has to control his game and not punish the team with a lack of control in his tackling. We don't encourage our midfielders to go down on tackles. We want them to stand up and not make these kind of faults. If it is a bad tackle, it is a red card.
"It was an intense game where we played against a team who made the game very uncomfortable for us but we had to be patient and not make defensive mistakes. With that we did quite well but once we were 1-0 up we made it even more complicated by going down to 10 men.
"In the end we still got an unlikely win, because when you are 10 against 11 with two minutes to go it is difficult to win the game but we are a team who keeps going no matter what happens and that is a good quality."
Xhaka will now be suspended for an as-yet undetermined number of games.