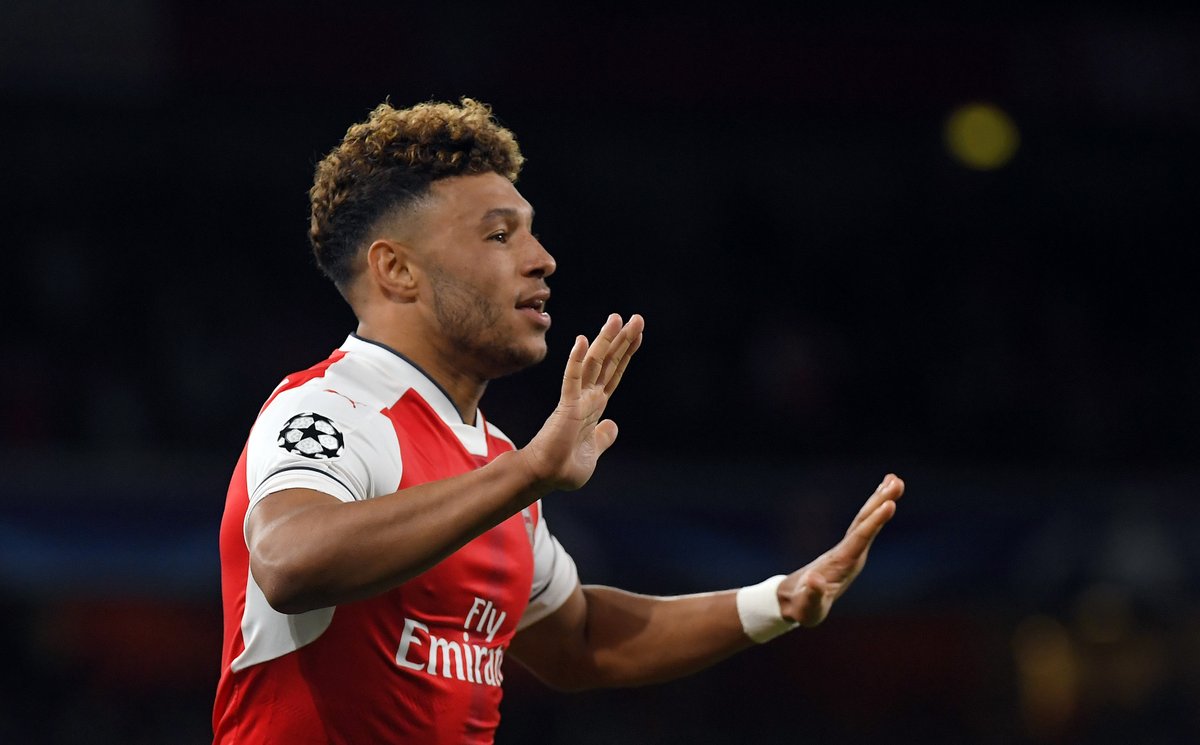 The England winger struck a brace as the Gunners saw off Reading 2-0 on Tuesday night to reach the quarter-finals of the EFL Cup.
The goals take Oxlade-Chamberlain to five for the season, already his best haul since joining the club in 2011, but the 23-year-old recently confessed his unhappiness at the amount of game-time he has had recently.
With only four Premier League starts to his name and having completed 90 minutes just twice so far this season, the former Southampton youngster has admitted he may have to consider his future if he does not get more first-team action.
But boss Wenger, who made nine changes for the tie, feels the player has now reached a stage in his development where his game is starting to come together.
"He is not a young player any more," the Frenchman said after Oxlade-Chamberlain struck in either half to secure victory over the Royals.
"He is now 23 and at 23 you become a football player who is the finished article

Before 23, you learn your job.
"At 23, you become more consistent, you know what's expected of you, you know how to deal with the pressure, with the situation, with the competition inside the squad.
"But he was so talented, so young

In the national team, so young

People forget that he was still a young player.
"I think he has added some belief to his finishing

Now we have hope that whenever he has the ball, something can happen.
"He's powerful but he also finishes well and he's added that to his game

That's certainly linked with confidence, hard work in training, and he looks to be following Theo Walcott in that way.
"He's not a long way away from the starting XI because he played against Ludogorets, he played tonight which was expected, but Ludogorets was a very important game

He came on against Middlesbrough on Saturday and I feel that he is regularly involved."
Reading manager Jaap Stam believes that his side can take a lot out of the defeat but they were outclassed on the night as they continued their run of losing to Arsenal, having lost all 14 clashes with the north London side in their history.
Stam said: ''I think we tried to get the result but playing Arsenal they have quality in a very big squad.
''They can make it very hard and that is what they have done.
''We wanted to push them up and make chances

We have done it a couple of times but then sometimes we gave the ball away as well.
''It is a very good team, we knew it wasn't going to be easy.
''We wanted to win but I think the players need to learn from (that game) to improve their chances going forward.''
Source : PA
Source: PA