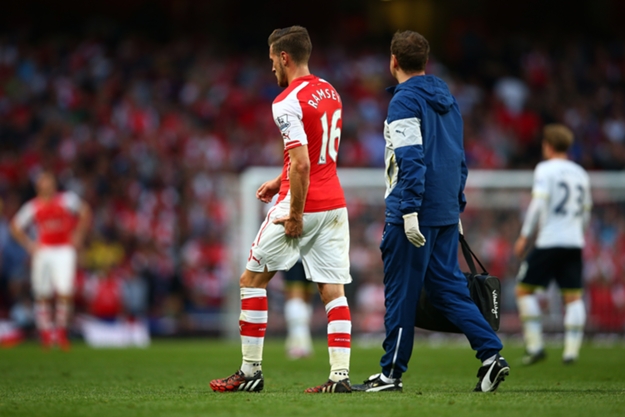 The Spurs game saw Aaron Ramsey hobble off with a hamstring problem, and now we hear that he'll be out for more than a month.
We find ourselves in the ludicrous situation of having to play both Galatasaray and Chelsea within the next week with only four fit defenders available.
Wenger is as puzzled as we are, which is peculiar given that he's paid about 8 million a season to ensure that we can at least field a team of fit players - never mind the quality.
He says:
"We have to really analyse what happened. There's no logic as they had quite a light week for them. I don't understand."
Well if you don't then nor do I Arsene - is it just bad luck, or do our training methods have a bearing on the situation?
He also doesn't understand why we don't get more goals from corners:
"That's an area we can make a big improvement and that has to happen quite quickly. If you go anywhere in the world and have 15 corners against you the ball goes into the net. It' so difficult to defend if you deliver the ball properly. On Monday we will be practicing corners."
Perhaps if you stopped buying players who are no more than five foot and a fag paper tall we might stand a better chance.
I'm fearful of the upcoming two games - and seriously doubt we'll get as much as a point from either of them.
Gloomy.