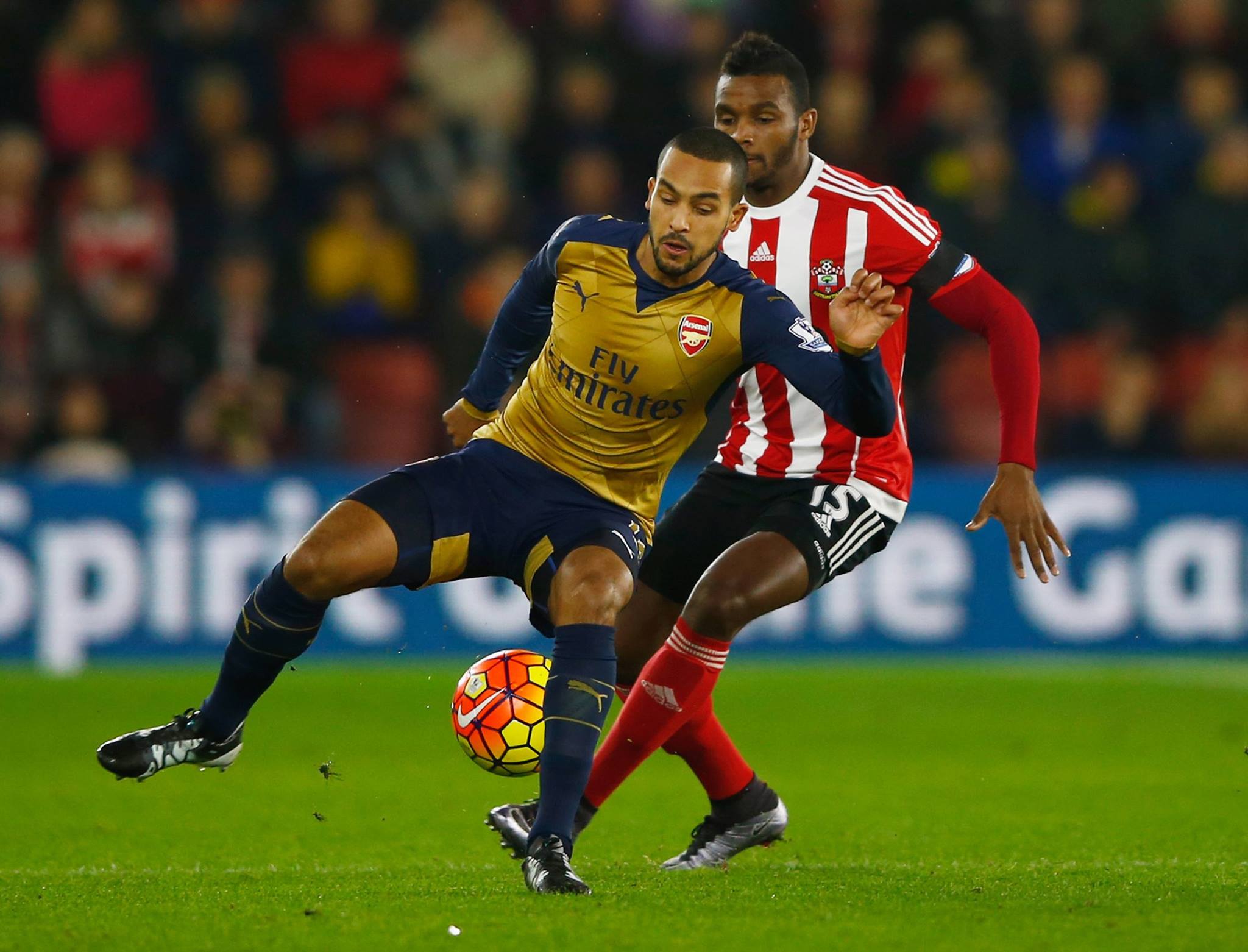 Arsenal were defensively poor, toothless to the physical approach of the Saints, and created few chances to score.
That said, the Arsenal were unlucky as well, as the first three goals all had aspects of controversy about them.
The first goal had a whiff of offside about it in the buildup, but nobody could deny the wonder strike from Martina might end up being one of the goals of the season.
Arsenal never really responded, other than a weak left footed drive and a poorly missed header, both from Theo Walcott.
The second goal came from poor defending and Shane Long tripping Koscielny, freeing himself up to score. That the referee did nothing was little short of bizarre.
Long helped to create the third goal when he collided with Koscielny and won an undeserved corner kick. Fonte would reach the resulting cross before Koscielny and the game was won.
Long though was not finished. Minutes after hitting the upright, he beat the "offside trap" and scored the fourth.
Arsenal need to dust themselves off and get back to work. The Premiership needs to be won week in and week out and nobody will lie down for you.
Player Ratings:
Cech 5: He made a good save off Tadic, but little else went right. He had no chance on the opening goal, but probably could have done better on the second and fourth goals, particularly the fourth.
Bellerin 5: Offered nothing going forward and had one or two overhit crosses. Flamini looked a little frustrated with him when he safely played the ball backwards instead of to the centre.
Mertesacker 5: The Gunners had trouble with the quick moving forwards of Southampton. Guilty of one particularly poor pass.
Koscielny 5: A rough day at the office trying to contain the pesky Long. He made Long bleed in the first half, but Long tripped him up to score in the second. Koscielny was constantly busy trying to mop up the long balls played over the defence.
Monreal 6: He had two good chances to score in the first half, but the first required a first time shot (which he couldn't do, using his first touch to corral the ball and the chance went) and the second came off tamely from his right foot (not his good one). He made a few poor crosses as well and his day was a busy one trying to stop the Saints.
Flamini 5: Apparently he's nursing an injury. Worked hard, but the defence looked a little porous today.
Ramsey 6: Guilty of giveaways and dwelling too long on the ball. Did work hard to get forward and provide some offence, but was he guilty of leaving the back door open?
Ozil 6: He came closest to scoring, a header rolled along the goal line, but he could have made better contact. He never really had good targets to aim for and he was often crowded out.
Campbell 5: Poor game from Joel, who offered very little going forward. I would've brought on the Ox a lot earlier. He helped out defensively, but showed little inclination to be creative.
Giroud 5: I knew it would be a long day when he missed an unopposed header early in the game. He had poor service and he seemed to lack energy.
Walcott 6: He missed an even easier header than Giroud and he weakly hit a left footed drive after a good run.
Substitutes:
Oxlade-Chamberlain 6: A couple of semi-decent crosses, but he was unable to influence the game.
Iwobi 6: One good cross to Ozil in the middle, but otherwise his contribution was minimal.
Chambers n/a: One good run upfield, but he had little time to influence the proceedings.