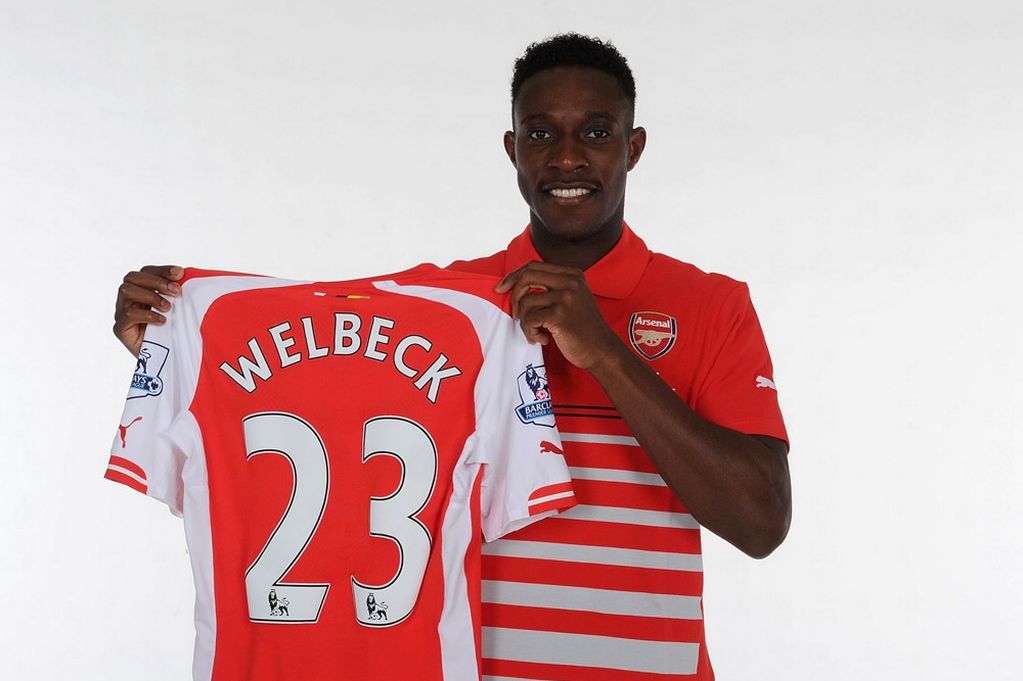 The boss has said that Welbeck will play up front:
"I think he wants to show what he can do in the middle. He played at United with many big stars and as he is versatile, he had to make room for other players to play down the middle. If you analyse his qualities, he has the perfect style to play down the middle.
"He has been questioned about his finishing, but his second goal for England answers that.
"He arrived yesterday and he is happy and confident because he scored two goals for England in a very important game, and that can only boost his confidence.
"His best position is where he is needed, but maybe through the middle."
Aaron Ramsey may feature but his sprained ankle might keep him out for another week.
Mikel Arteta, Kieran Gibbs and Mesut Ozil will all be fit to face City, while Theo Walcott is "two to three weeks away" from being fit to join in full training.