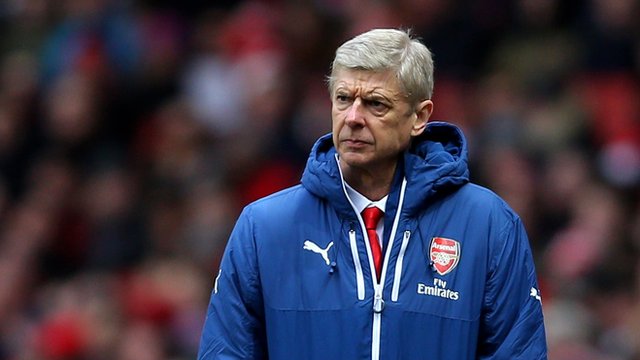 "In the first half we had the right intensity. We dropped that in the second half and came back into the right level for the last 20 minutes.
"We could have finished the game off. Ozil had a great chance in the final minute of the game.
"But they came to defend well, and they did that well, and everybody knows that."
"Yes. I think we could have one or two penalties as well. The referee gave the advantage to Oscar. He was first on the ball and gave him the advantage. After, Hector Bellerin managed to save the goal so it was difficult to come back to the Ospina foul."
"Chelsea are not champions yet, but they will be," Wenger added.
"We want to finish the season well. We need to keep the focus until the end of the season. Then we'll see what we can do next season.
"Let's finish well. We go to Hull now, then we want to secure the top four before the Cup final. Then the top three or the top two. That's all to do now."