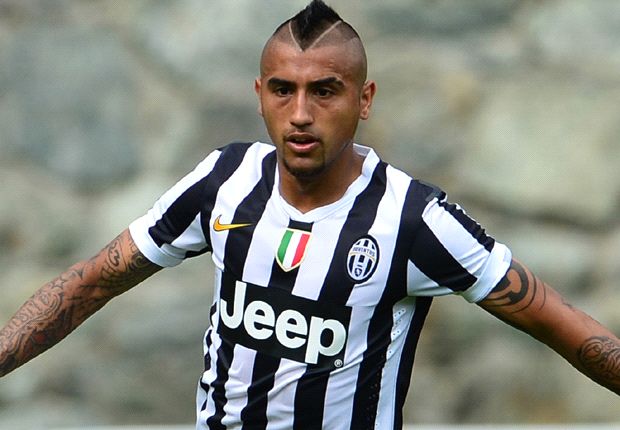 Have the club really been in talks with Juventus about signing Arturo Vidal? - his agent says "For Arturo, there has been no contact with Arsenal", but as we all know there's a lot of smoke and mirrors at this time of the year.
Rumour has it that the Italians want Vidal off the wage bill, and because we already have one star Chilean , everyone assumes that we'll be in pole position to snap up another. This of course won't happen unless Wenger wants him, and we won't get any indication of that.
28 year-old Vidal is a fantastic player, be in no doubt about that.
The 'Sanchez connection' has also sparked rumours abour Napoli's Eduardo Vargas moving to The Emirates.
Vargas was on loan at QPR last year and didn't exactly set the world on fire - he only bagged four goals - but then he wasn't exactly surrounded by quality players.
Having said that, he's been on top form at the Copa America, and his agent is already starting to talk up a move away from Napoli, saying:
"Vargas is a Napoli player and he wants to play. He wants to be happy and to be given the space that his level of performance deserves. That said, it's too early to say where he'll play next season. Everything depends on the conversation we'll have with Napoli."
It's anyone's guess what's going to happen, but I'll take Vidal over Vargas any day - what about you?